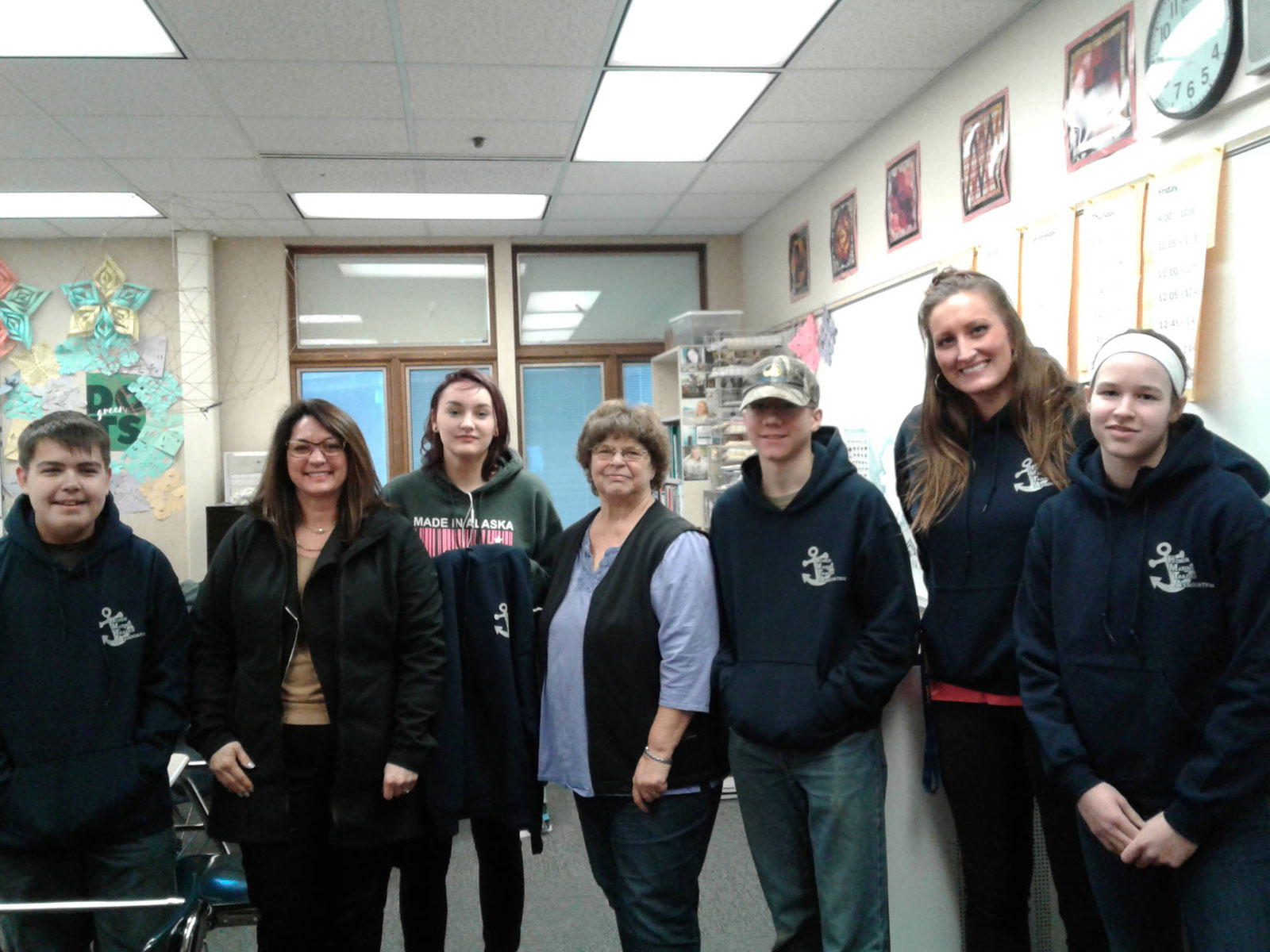 The last session of FOL's at Homer High School have come to a close & school's out for the summer. Congratulations to the four students who completed all seven classes. Grace Godfrey, Ethan Pitzman, Chad Morris and Riley Jones (not pictured).
Special thanks to the following businesses and individuals who gave so much of their time to make these marine trade classes possible: Brad Conley – Bay Weld Boats, Patrick Lane – F/V Predator, Curtis Jackson – Bulletproof Nets, The United States Coast Guard, Ian Pitzman- Fortune Sea LLC, Peter Neaton – F/V Oracle, Isabelle Leopold – M/V Golden Alaska. And last but certainly not least, teacher Reba Temple for her enthusiasm to share her love of the sea.
​
From left: student Skyler Bond, Lucinda Martin Wells of Fargo Bank, student Grace Godfrey, Kate Mitchell of NOMAR, student Jonah Socha, FOL coordinator Reba Temple, and student Shyanne Sallee.