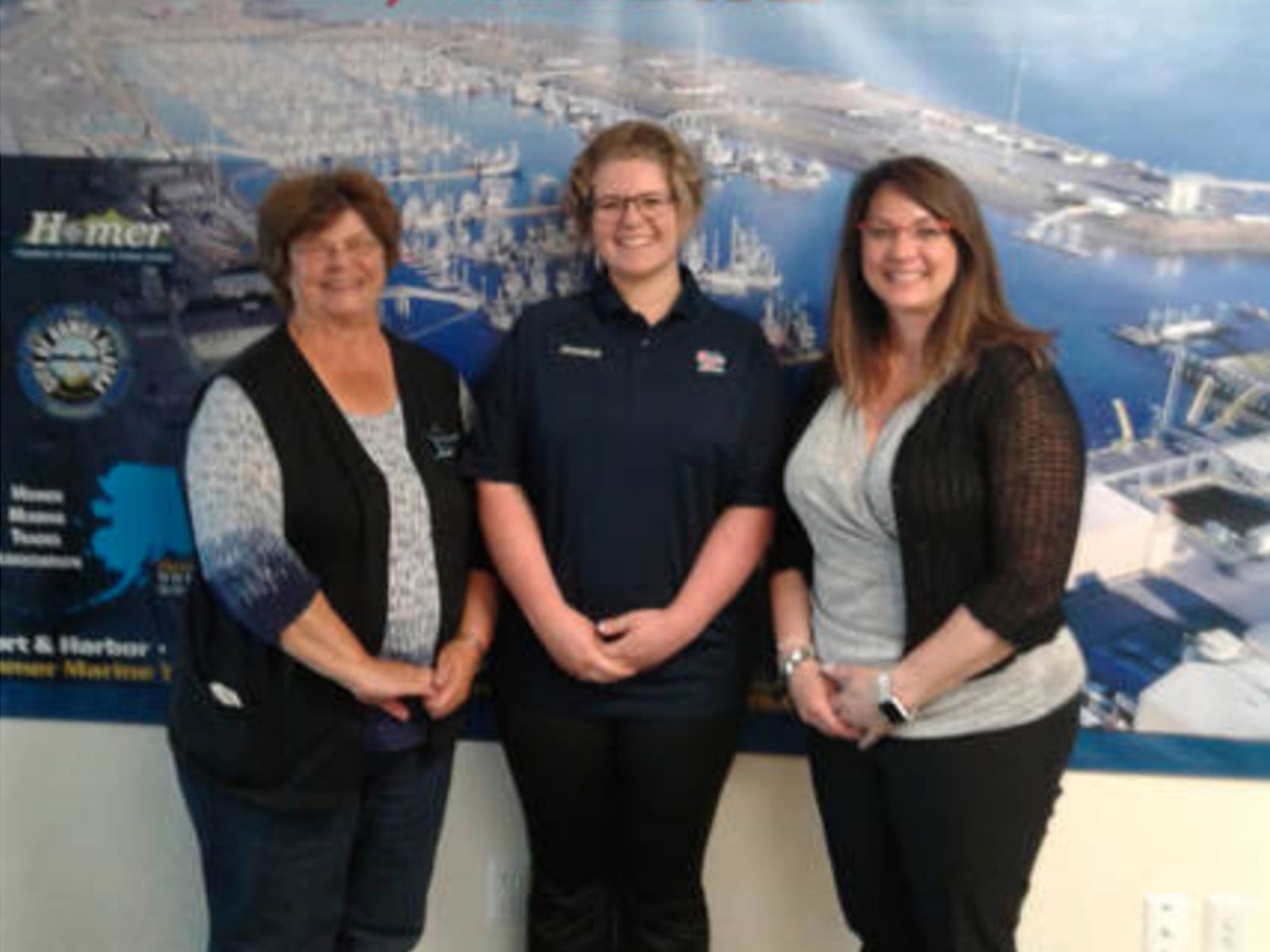 What's HMTA passionate about? Helping to create the next generation working in the Marine Trades. Meet Jessica Bouman, this year's $1000 HMTA Vocational Scholarship recipient.
Jessica is a graduate of Homer High School and is a highly motivated individual who grew up in a self-employed family. She developed a passion for all things relating to machinery and took to welding in high school courses which she excelled in. She is enrolled at AVTEC for their 9 month Combination Welding Course and hopes to run her own mobile welding operation someday.
HMTA hopes to make a difference in this individual's life through our scholarship program. Way to go Jessica!
Kate Mitchell, HMTA President, Jessica Bouman & Cinda Martin, HMTA Secretary