"Now hiring" might have been the slogan for the summer of 2021. Signs advertising increased wages and other benefits peppered the business landscape in Homer. The lack of available workers forced businesses to reduce their hours and limit services while the southern Kenai Peninsula was experiencing a boom in tourist traffic. The marine trades were no different and KPC was uniquely positioned to help. For 25 years, KBC has offered classes in marine technology in both the spring and fall semesters, providing a timely and affordable way for local mariners to advance their skills and find employment in Homer and beyond.
In the last four years KPC has awarded more than 80 US Coast Guard certifications—from a 100 Ton Masters License, qualifying students as OUPV/charter boat captains who can operate Inspected Passenger Vessels, to Able Seaman certificates. Graduates of these classes have gone on to work locally on the U.S. Fish & Wildlife Service research vessel, the Tiglax, statewide on the Alaska Marine Highway ferries, internationally on the Scripps Institution of Oceanography's research vessel, the Sally Ride, and many others.
Then there's the Deckhand Skills class, which teaches the basics in one weekend and is popular with high school students and individuals looking to earn a spot on a commercial or sport fishing boat for the summer. And the Coastal Navigation course teaches recreational boaters about the specifics of Kachemak Bay. KBC also offers a rotation of classes in net building, outboard engine maintenance, marine hydraulics, and marine refrigeration. Mark Zeiset of South Central Radar offers Marine Electronics, Adam Smude of Breakwater Marine teaches both DC Electricity for Marine Vessels and Marine Vessel Systems, and Brad Conley of Bay Welding Services teaches Computer Aided Design: Marine Technology every semester.
Homer Marine Trades Association each year sets aside thousands of dollars in scholarship money for those entering or committed to advancing their skills in the marine trades. All this adds up to a much-needed boost in available workers for the marine trades in 2021. Jill Burnham, KBC programs coordinator, said, "I spent a good deal of time this summer forwarding calls for captains and deckhands to our graduates, and I know many of them got jobs on the water."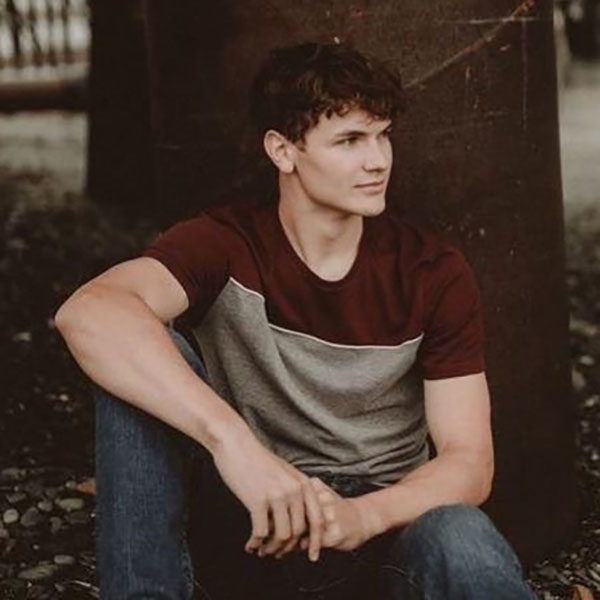 Joshua Bradshaw
Joshua Bradshaw is a double mariner here in Homer. He graduated from Homer High School (home of the Mariners) in 2021, and grew up in a family in the marine trades. Josh didn't expect to make his future on the water. He was on track to be a college wrestler, having dominated the state wrestling scene in Alaska, but a debilitating injury in his senior year as wide receiver for the high school football team made college wrestling impossible and he had to rethink his future.
At 19, Josh has a great deal of sea time and set his sights on getting certified in the marine trades. "I was recovering from surgery and had a window of opportunity. Having the Master 100 Ton course here in Homer was a lifesaver. It was affordable, the instructor was amazing and we got so much done in a relatively short time and retained it all. I really felt supported to succeed."
Josh is going on to complete an Able Seaman certification. "I know I can't start out as a captain. With my Able Seaman I will be able to start working on the Arctic Seal, working on scientific research expeditions, and recreational fishing and hunting trips." Josh is engaged to marry his high-school sweetheart this September. "This is a great way to launch a future for my family".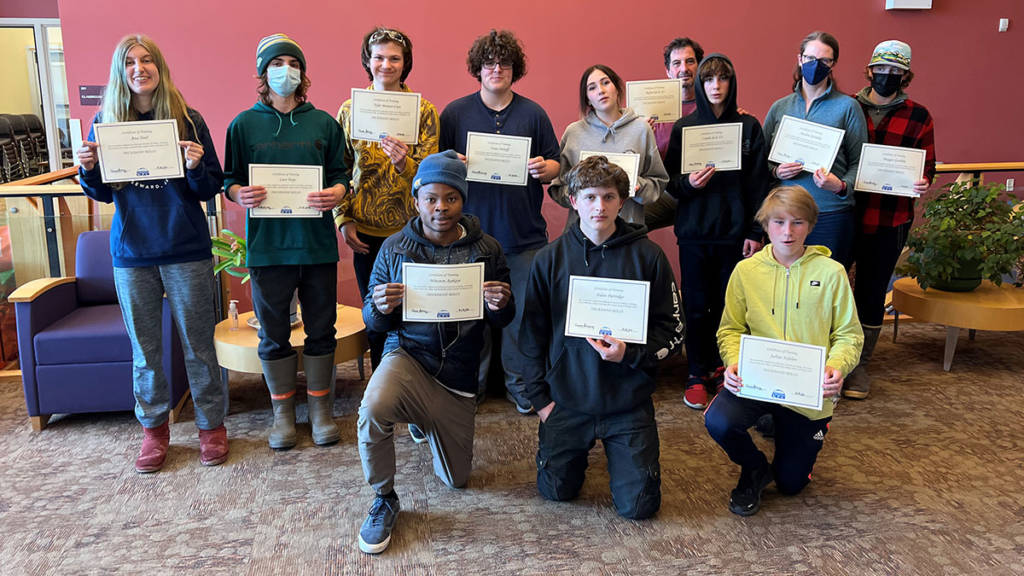 2022 Deckhand Skills, L to R, back row: Ana Noel, Lion Trejo, Tyler Brewer-Cote, Isaac Stineff, Alivia Feflov, Rafael de la Uz, Camilo de la Uz, Analise Goedeke. Front row: Winston Ajakaye, Aidan Partridge, Julian Feflov.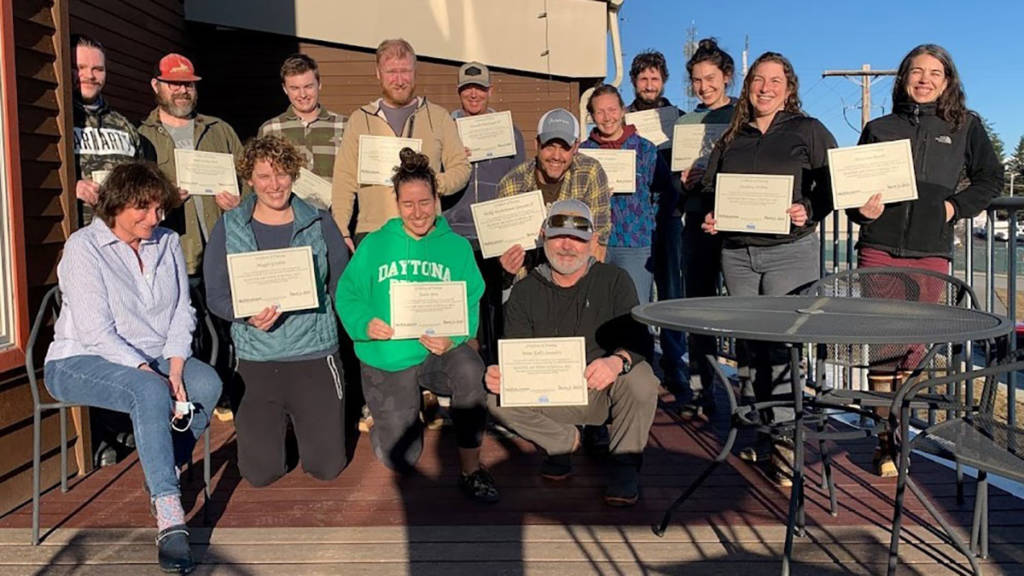 2022 Master 100 Ton, L to R, back row: William Love, Aaron Joshua Paul, Ian Lowe, Clayton Nelson, Alexander Nicol Stuart IV, Phillip Bartholomew Gonzales ll, Mili Lundgren, Zach Fairbanks, Mallory Zharoff, Shoshana Wilhite, Alexandra Ravelo. Front row: Victoria Wilson Winne (instructor), Maggie Goedeke, Kaela Jiron, Brian Kelly Saunders.